Details of the ongoing CSR Initiatives
A. CHD Programme
Congenital Heart Defect (CHD) is a neonatal birth defect due to abnormal development of the heart that could involve the interior walls of the heart, the valves inside the heart, or the arteries and veins that carry blood to the heart or the body. CHD affects approximately nine out of 1,000 new – born children and is one of the leading causes of infant mortality. Around 90% of CHD-affected children can be treated if diagnosed early, even better if it gets detected before birth.
Terumo India partnered with Aishwarya Trust to support Congenital Heart Disease (CHD) Programme which aim at raising awareness about congenital heart disease among children. Terumo India in collaboration with Aishwarya Trust, which is a charitable organization, seeks to reduce the number of preventable deaths associated with CHD
Aishwarya Trust organizes various camps in the remote areas of Chennai and many southern regions to detect the children who are suffering from CHD. Terumo takes part in these screening camps organized by Aishwarya to identify the children at an early stage to contribute to lessen their pain.
Terumo India also participates in the Annual Day organized by Aishwarya every year to honor the contributions of all the Donors.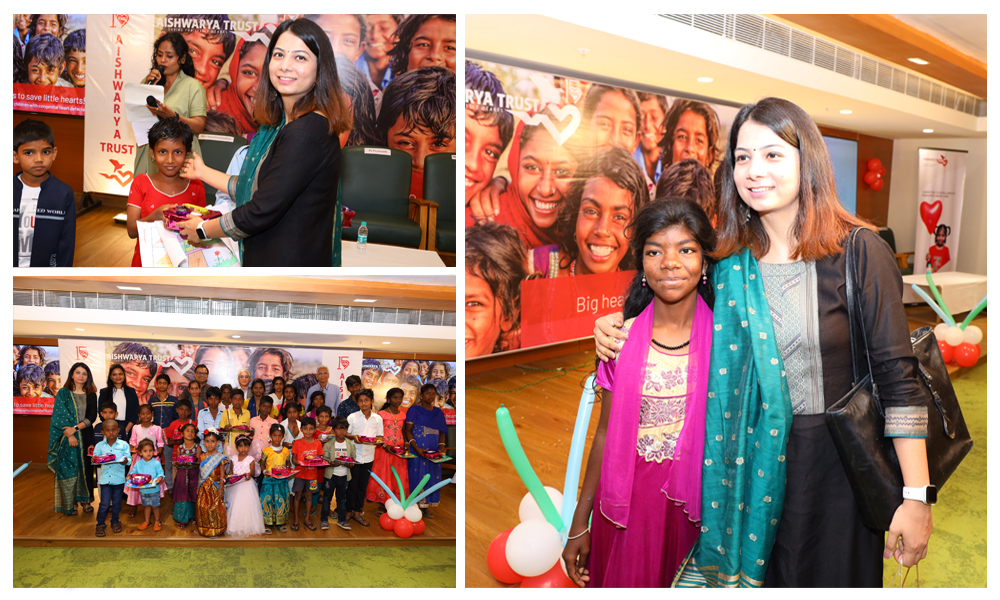 Terumo India has also collaborated with Artemis Health Sciences Foundation to support their project 'Little Heartlings". The Little Heartlings, a project that supports under privileged children with Congenital Heart Diseases for their treatment, mainly surgeries. Terumo supported Artemis Health Sciences Foundation for CHD treatment at a subsidized rate for underprivileged children.
Purpose of the CHD Programme:-
Reducing the number of Children dying from CHD
a. Early detection of CHD by organizing Camps
b. Supporting the beneficiaries by supporting surgeries
c. Reducing the chances for Children to suffer from pain and misery
Creating awareness about the disease
a. Organizing camps to generate awareness about the disease
b. Educating the Children and families about the treatments available
c. Contributing to Society through Healthcare
Promoting active participation of Terumo Associates
a. Associates have also participated in various screening camps
b. Cultivating an environment which promotes an environment to help the society
c. Contributing to Society through Healthcare by active participation
Promoting Compliance
a. Complying with the provisions of Companies Act 2013
B. TERUMO PERFUSION SCHOLARSHIP PROGRAMME
Terumo India is also contributing to the area of Education. Terumo India in collaboration with Narayana Hrudayalaya Foundation has 'Terumo Perfusion Scholarship Programme' which is developed with a focus to promote education and employment enhancing skills of the impoverished youth.
The programme has been organized in collaboration with Narayana Hrudayalaya Foundation, one of country's leading and most reputable cardiac institutes, to give scholarship to students belonging to the below poverty line in order to pursue B.Sc. Perfusion Technology Programme.
Terumo India started the collaboration with Narayana Hrudayalaya Foundation in the year 2016 and since then Terumo India supports the scholarship of financially deprived students.